Yes, my dear reader, you did not read wrong, there are 12 days when love is celebrated. In Korea there is a tradition in which every month has a different holiday to celebrate relationships.
Following the American tradition, Valentine's Day is celebrated on February 14, and after that date, although not official holidays, over the years has gained increasing attention from adolescents and young adults. And it is wrong that these holidays are only for committed couples, but also have space for those who want to declare themselves to someone, for example, to value a very important friendship, and even singles have their special day. Then write on your calendar so you do not miss any day if you want to visit Korea!
January 14 – Diary day
It is the day when Korean couples exchange diaries as gifts so they can write important things about them, such as birthdays, dates, future plans they plan to make together, and other important issues for them.
February 14 – Valentine's day
As previously mentioned, after the date it is celebrated on Valentine's Day in Korea, things are a bit different. On that day instead of the couples who present themselves as in other cultures, it is the women they give to men, be it their boyfriend or someone with whom they wish to have a relationship, and the present are usually handmade chocolates in order to express their feelings.
March 14 – White day 
This is the day men are given gifts to express their feelings, be it their girlfriend or the woman they want to have a relationship with. Gifts can be candies with very beautiful shapes – except chocolate – jewelry, flowers, teddy bears, dinners or romantic events.
April 14 – Black day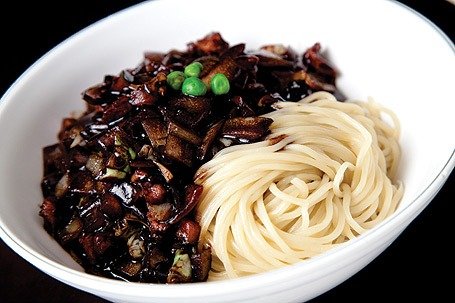 Yes, this is the day opposite White Day, and this is the day when single people come together to eat jjajangmyeon or black noodles and preferably wearing black clothes, shoes and accessories. And people come together to celebrate loneliness, without romance and with the idea of not forming couples.
May 14 – Rose Day
Also known as Yellow Day, it is the day that couples wear yellow and present themselves with generally yellow roses as well.
June 14 – Kiss Day
As the name says, it's the day you can kiss everyone, some use that day to declare themselves, hoping to get a kiss. The idea is to kiss everyone you know. A good kiss on the loved one and a kiss on the face in others.
July 14 – Silver Day
It is the day when couples exchange accessories in silver and also silver rings as a sign of a lasting and serious relationship in the future.
August 14 – Green Day
On that day the couples go out together to enjoy together the green of nature, and to spend time together. And it's also another day when singles get together to drink soju (a very traditional kind of alcoholic beverage in Korea).
September 14 – Photo Day
Without mysteries, as the name suggests is the day to take a very special photo of the loved person and put it in a place for a good memories.
October 14 – Wine Day
On that day, couples go out at night to share a good glass of wine or a whole bottle and a thing of being together.
14 November – Movie day
Here the idea is to find this person to go to the movies and make a romantic dating and also worth watching the movie accompanied by orange juice!
December 14 – Hug Day
Entering the Christmas mood and the climate of the coldest season in Korea, the idea is to hug people to warm up. Here, the rule is the same for the day of the kiss, the goal is to embrace everyone, some go to the streets with signs that offer free hugs to whoever wants.
And how did you like those holidays? Are you going to adopt any? Now, there is no excuse not to declare your love or affection for that special person!
Search sources:  KoreaPost || Sarangayo
Comments
comments