Stray Kids reveals their tracklist of their first mini album "I am NOT" and group sells all the ticket of their debut showcase.
The new JYP Entertainment's group is getting closer to their long-awaited debut. Following with the preparations, they revealed the tracklist of the first mini album of the group "I am NOT". It will feature a total of 8 tracks, including the tracks "Not!", "District 9", "Mirror", "Awaken", "Rock", "You're Doing Good", "3rd Eye", and "Mixtape # 1".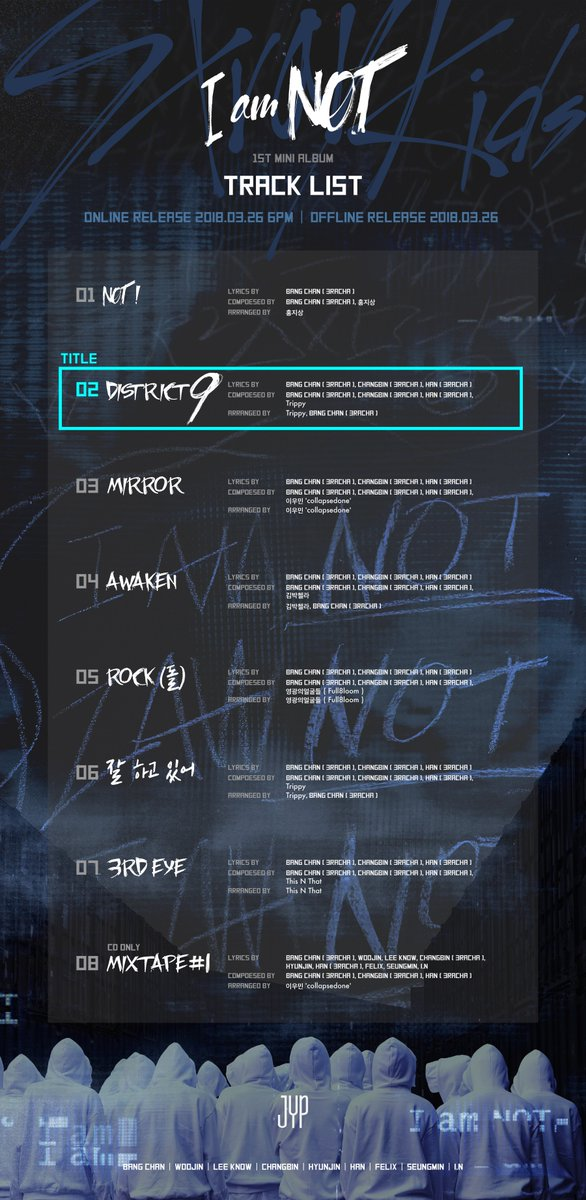 In addition, the group will be performing their debut showcase on March 25 at Jangchoong Gymnasium. The event will be for 3,000 seats, which, however, have already sold out quickly. No showcase 'Stray Kids UNVEIL [Op. 01: I am NOT] ', they will be presenting the tracks from the album and the title track "District 9".
Meanwhile, the release of the mini album takes place on March 26. A day after the debut showcase. So stay tuned for more updates.
Comments
comments