SM, JYP and Big Hit Entertainment will team up to create a new music platform.
The agencies will partner with SK Telecom to create a new B2B content distribution and new B2C music content service.
The collaboration between the companies signed on 31 January. The purpose of the agreement is to improve the content of the current music industry. And create a better content base. In addition to having the best service for customers.
However, beginning February 1, SM Entertainment, JYP Entertainment and Big Hit Entertainment will distribute the physical and digital albums. Through SK Telecom's iriver. The goal is to start with these big agencies so that others can join the service in the future.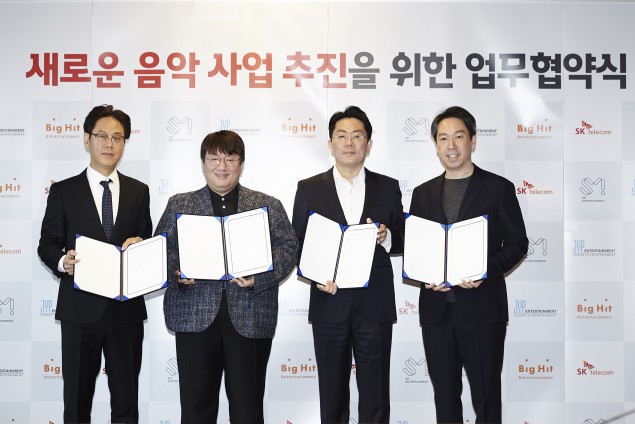 So stay tuned for more news!
Source: allkpop
Comments
comments