If you have dreamed of taking a walk under a shower of golden yellow leaves, then it's time to pack your bags and fly to Korea!
According to Kweather, Korea will be soon changing colors starting from Seoraksan National Park on September 27. Odaesan National Park, together with other central regions will follow suit from October 1 to 19. Regions in the South can expect their first fall foliage on October 11.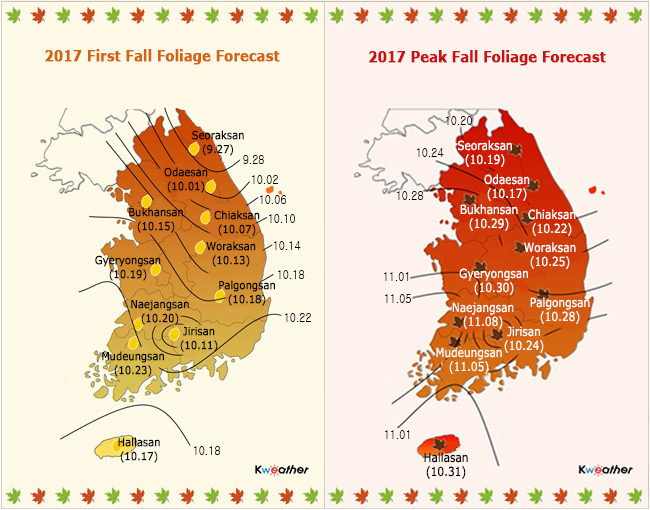 This year's peak season will first take place around October 17 at Odaesan National Park and will continue until November 8 with Naejangsan National Park embellished with colorful autumn leaves.
Check the full list of Kweather's forecast for Autumn 2017 below:
*Forecasted dates above are subject to change depending on weather conditions.
Comments
comments