Park Seo Joon is gaining a lot of attention because of its beautiful appearance.
In the episode that already aired on January 12, from tvN's "Youn's Kitchen". It shows the second day of work of Park Seo Joon in a restaurant in Spain. Working as a waiter serving tables along with Lee Seo Jin, the actor aroused much interest in the customers, for his beauty. One client commented, "His face is so beautiful. Do not you think Koreans are handsome in general?"
However, Lee Seo Jin commented jealously: "They're not all like that." Park Seo Joon also gained attention for his skills in Spanish and for his work in the kitchen. So check out the video below and stay tuned for the updates!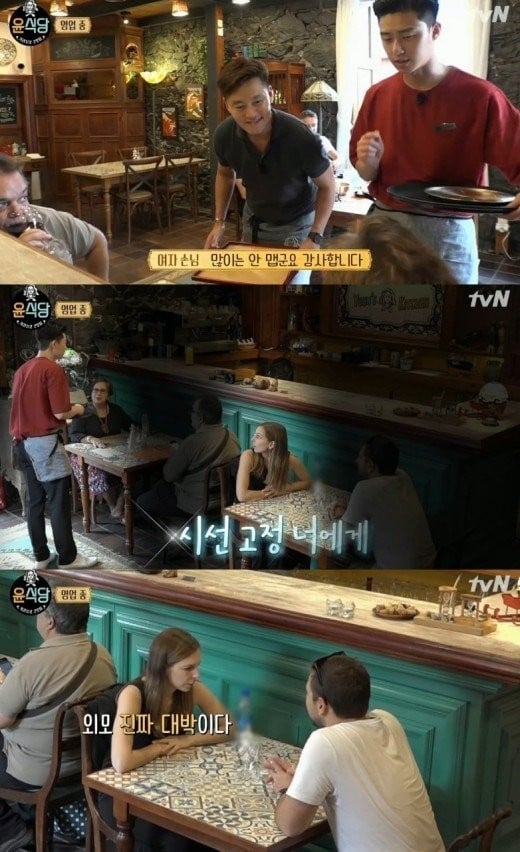 Comments
comments