iKON's second full album 'Return' is set for next January 25th. In its official poster, iKON takes on its signature hip hop style with elegant expressions. But with an air of leisure rather than his previous return, that was difficult and charismatic.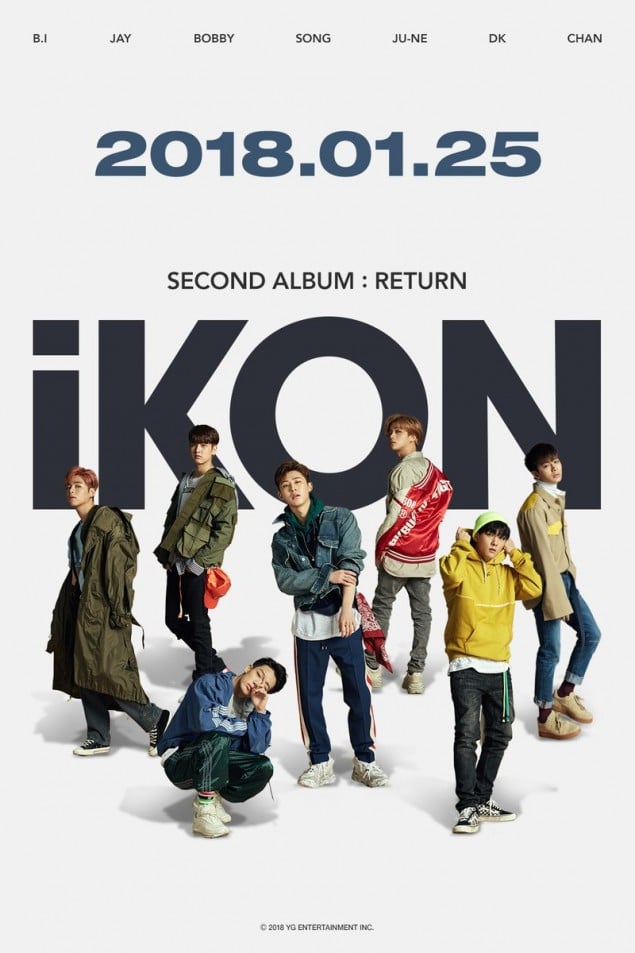 Previously, Papa YG switched to full troll mode. On January 12, KST, he shared cropped images of iKON's official return poster via Instagram for his second full 'Return' album. Yang Hyun Suk made sure to cut the poster so that the date reveals "2018.01.2 ~", but not the final number.
He also marked the post with "# iKON # 2018_YG'sPremier #SECONDALBUM_RETURN # 2018_01_2_ # All-InDomesticPromotions #Doing My Best To Fulfill All iKONICs Requests #Tracklist Flooding With Good News_Starting Tomorrow #YG." In another NHS post the day before, Papa YG responded to an iKONIC request by assuring them that 'iKON TV' will happen this year!
In addition he also answered questions from fans on social networks. A fan left a long request message on Instagram by Yang Hyun Suk. IKONIC asked Yang Hyun Suk to include the track "Just Go" on iKON's new album. And said: "Not only the fans, but my friends who are not fans, even love "Just Go". And asked why they not officially launched in Korea. Sajangnim, we want 'Just Go' !!!"
However, Yang Hyun Suk shared the message in a screenshot and wrote: "Cute iKONICs. I will do everything and anything you want."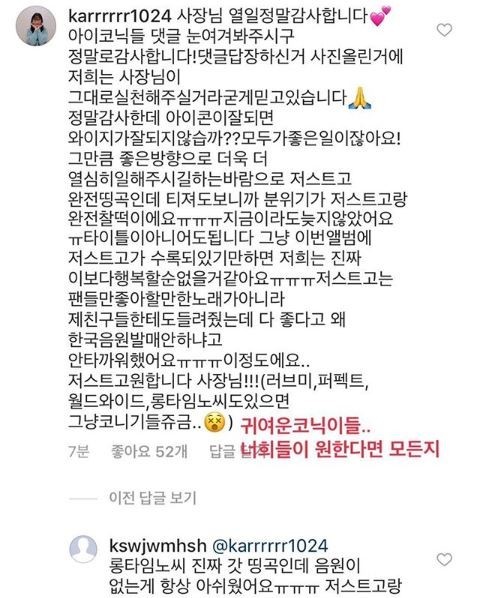 Fans expect iKON to actively promote Korea, as Papa YG has promised.
So look forward to the return of iKON?
Source: allkpop
Comments
comments