BTS is in the new MV of Lotte Duty Free and new Japanese album of the group "Face Yourself" debuts in the chart of "Billboard 200".
The group shows all their stylish side with a powerful MV in a collaboration with Lotte Duty Free. The boys show all their intense hip hop with a synchronized choreography showing the boys' masculine charm.
However, just a week after the release of the 2nd Japanese album "Face Yourself", BTS debuts on the "Billboard 200" chart. Standing in the 43rd position. An impressive feat for both an album in the Japanese language so much for a group of Kpop to be in a position on the U.S chart. Congratulations to the BTS for success!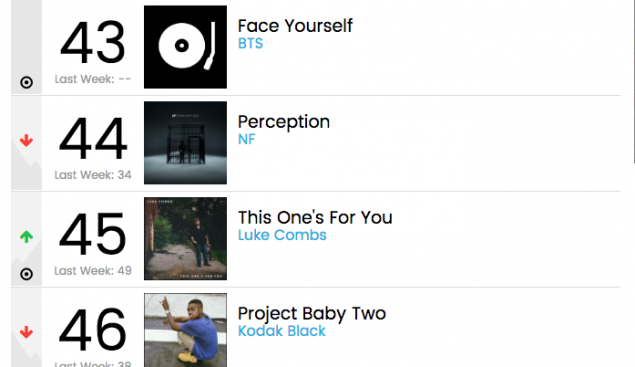 Meanwhile you check out the MV "You're So Beautiful" by Lotte Duty Free X BTS below. So stay tuned for updates!
Comments
comments