Going into a Korean convenience store is an extremely stimulating experience.
In stores of this type you can find a variety of things. And the best is that almost all are open 24 hours. So anytime you need a snack just a little run there.
Whether you want to expand your lunch options or choose the best snacks to take home as souvenirs. We'll introduce you to 08 products that you find in these stores.
01- Sausage on the stick
Fast protein choices, do not be afraid to try one of those sausages. Each comes in its own vacuum-sealed package for freshness. And it can be reheat in the microwave to taste.
You can also see how delicious it is!
02- Boiled eggs

Yes, you can find already boiled eggs!
These eggs have a maroon-orange color and a thick yolk. The cooking process makes the eggs extremely easy to peel without the slightly viscous texture of a boiled egg. The smaller varieties of quail eggs are available in dozens too
03- Banana milk

If you have never tasted the sugary and sugary pleasure that is banana milk, I recommend you start with a 1,200W bottle. Banana milk is one of the best known Korean drinks (besides soju and makkoli, among others). And more popular among various age groups.
04- Bag drinks

Bagged drinks? These bags of black coffee and American drinks are a lifesaver in the summer months. Choose from sweet, hazelnut or original coffees.
Nowadays there are also a variety of wines, sweet teas and coconut water to help you cool down.
05 – Microwave Rice

Enjoy steaming and tasty cereals after a minute in the microwave. Usually you can choose from the cheapest white rice for more expensive and healthier varieties of purple, brown and mixed bean rice.
The stores also carry 덥밥 packages (deob-bab), which is rice that already stirred or flavored with vegetables and things already added for a full meal.
You can also try the 죽 (juk) which is a rice porridge in small soup cups on the top shelf. This is best eaten hot during the winter or as a full and comforting breakfast.
06- Samgak Kimbap

Also known as a kimbap triangle, these small three-edged snacks are the absolute sky to grab the movement and take you to the subway. Stuffed with plenty of white rice as well as a ball of meat and vegetables.
07- Doshirak

An excellent example of doshirak or Korean lunch boxes that include a healthy portion of rice. As well as some protein choices (this one has egg, spicy pork and sausages) and vegetable dishes.
The boxes heat up in their plastic containers through the store's microwave or taken by car to a park.
08- Ghana Chocolate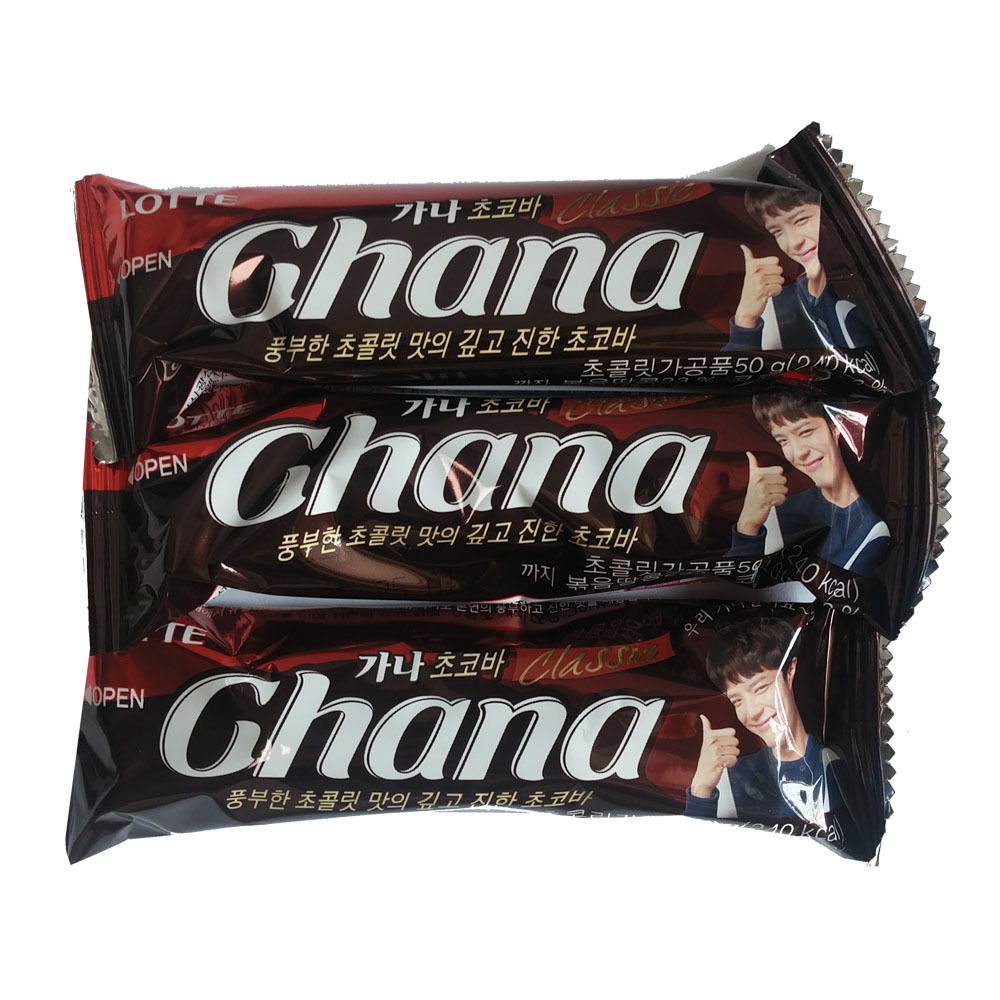 The most popular of the Korean chocolate brands, Ghana Chocolate available in all convenience stores and satisfies any chocolate craving at a price of 1,000 KRW.
BONUS
ICE CREAMS
Melona, a bar of ice creamy and creamy honey. Melona also makes strawberry, yogurt and mango flavors. All with a very light fruit flavor and your brand of melting cream in your mouth.
Pear Bomb, an Asian pear-flavored ice blender that comes in a squeezed package, no mess. Enjoy a sweet and spicy taste that is wonderfully refreshing in summer time.
Ice Yogurt, essentially an ice cream version of the popular Yakuit drinking yogurt.
Hershey's Cone is a chocolate ice cream with a vanilla whirlpool and chocolate pieces on top with a crisp waffle cone and hidden chocolate surprise at the bottom.
PEPERO
Foreigners can already familiarize themselves with these chocolate covered cookie sticks like Mikkaido or Pocky. But Pepero comes with a wide variety of flavors from Nude Green Tea to Coconut Chocolate and Banana Orea.
SODA TOK
Similar to the Japanese soda canned but much cheaper. They come in adorably colored cans with a tropical variety of flavors.
Choose from the flavors of white peach, green grape, apple, banana, mango and yogurt and enjoy a light and fruity flavor. With 3% alcohol content, it may feel like there is no alcohol.
These soft drinks are mostly for women in their design and sweet flavors. But they also serve as great mixers for harder liquors.
Then that's it! To the next!
Comments
comments